No matter what industry you're in, protecting your data is essential for maintaining business operations. Your first thought when thinking of data protection may be cyberattacks. However, scammers aren't the only threat to your data. Mother Nature has her own way of disrupting things and leaving your data intact likely isn't at the top of her priority list. 
The ability to respond to storms and other natural disasters is an important part of data center resiliency. Location plays an important role in this since data centers are impacted by the environments they're located in. TenHats is a unique case. Located in Knoxville, TN, it is protected from many of the natural threats other data centers across the country can face. 
Why Data Center Resiliency During Storms Matters
Data centers are an essential part of our nation's federal and business infrastructure system. Ranging from public to private use and with plenty of overlap in between, they provide critical infrastructure for:
Healthcare facilities

Financial systems

Communication networks

Government agencies
Unfortunately, even organizations with the highest data center resiliency can be undercut by the three most important factors in real estate: location, location, location. 
This is because resiliency is impacted by the environment that it's in. Many parts of our country (and the world) are prone to extreme weather events and other natural disasters. Depending on where you live, a regional disaster could include high winds storms, a yearly hurricane season, tornadoes, and even volcano eruptions.
These events greatly impact the power system and cause outages. Even buildings with backup power generators aren't completely immune. Failing to perform regular maintenance on the system can cause backup generators to fail, resulting in power outages. 
Data centers often manage a broad range of sensitive data, including medical information. In cases like these, a data center is more than a convenient place to store information—it's a mission-critical part of your organization that can directly affect the delivery of patient care. They provide a key offsite location to store and access data, making them an essential part of your disaster recovery plans.
Storm & Natural Disaster Risks by Region
Every region of the United States faces its own challenges in the form of storms and other natural disasters. Assessing how they can affect a data center, and how data centers prepare for them, is an essential part of disaster recovery planning.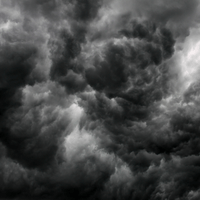 Each region of the united states faces shared and unique challenges. They are the:
East Coast

South & Southeast

Midwest

The West (Mountains)

The West Coast
The entire East Coast is prone to hurricanes. On top of that, New England and the Mid-Atlantic are especially susceptible to severe winter storms. The South and Southeast face a high risk of tornadoes and earthquakes. The mountain region is more prone to landslides. The Gulf Coast also runs a significant risk of hurricanes.
Like the South and Southeast, the Midwest is also prone to tornadoes and earthquakes. Those who live in North and South Dakota face a higher risk of wildfires. Earthquakes are common in the West. Those who live in this region also face the risk of wildfires and winter storms depending on the time of year.
Including Alaska, the West Coast runs a significant risk of earthquakes and wildfires. Landslides can also occur along with tsunamis and volcano eruptions. Hawaii is at a higher risk for hurricanes.
Click here
to learn more about our data center in Knoxville, TN!
3 Benefits of Using a Data Center Located in Knoxville, TN
Every region has its own challenges when it comes to data center resiliency. However, some face fewer than others. Knoxville, TN, is a perfect example. It faces lower risks of storms and other natural disasters thanks to its geographical location, as well as many other benefits.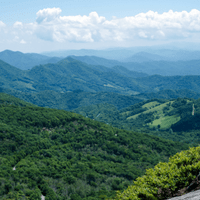 1. Environmental Risk Management
Located in the Tennessee Valley, Knoxville is protected on all sides by mountains. To the east, the mountains protect it from the stronger effects of hurricanes. To the west, the mountains prevent tornadoes from becoming a major threat. Earthquakes are also less of a concern in the region with the West Tennessee region being a much more active seismic zone. The region also experiences a lower risk of flooding compared to other areas such as Nashville. 
2. Sustainability
Determining the sustainability of a data center can be difficult since it partly depends on how it gets its energy. This means relying on coal for some data centers. This isn't the case with Tennessee Valley Authority (TVA). At TenHats, we take pride in knowing that most of our power is derived from renewable energy sources like hydroelectric and solar power.
To learn how the right data center can boost ROI, reduce costs, and promote sustainability, click here!
3. Security 
Thanks to TVA and our diverse energy resources, Knoxville is home to a secure and reliable power grid. Our high-speed connectivity helps ensure data centers in our region can address issues in real time. These two factors make Knoxville the ideal place for your organization's data center operations.
Are you looking for a resilient data center in a prime location against storms and other natural disasters?
Contact us today
to start a conversation!
Data center resiliency is measured by a number of factors including responsiveness to storms and natural disasters. One of the most important factors to take into consideration for this is the data center's location. Thanks to its location, Knoxville, Tennessee, is the perfect spot. Our data center is naturally protected from many of the threats and natural disasters the world has to offer.
In 2016, TenHats built the region's first purpose-built colocation data center in over 20 years. Located in Knoxville, TN, our data center can serve any organization in East Tennessee and beyond. With our team's IT experience, we provide a lot more than simply protected data. When you call us, you talk to a real IT expert, not a call center.. Connect with our team about our data center today!